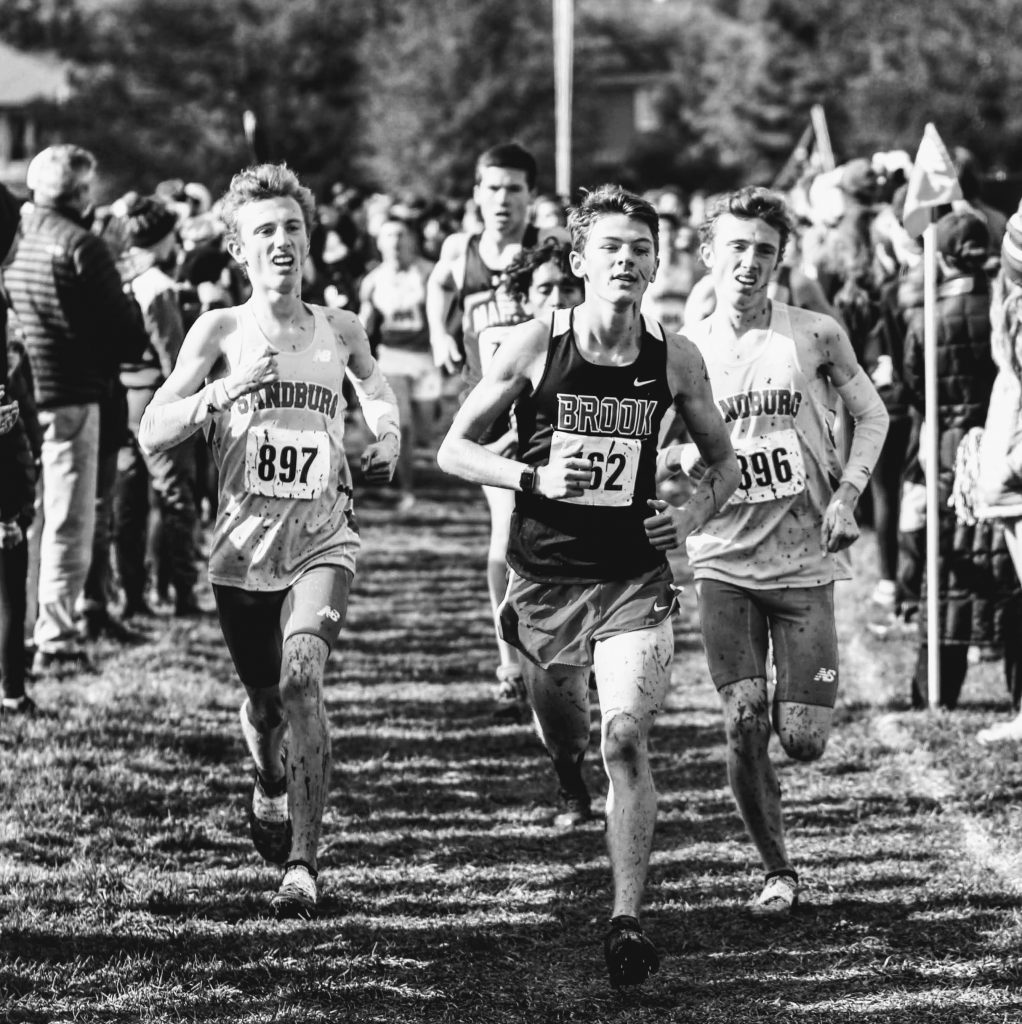 The Best Sport? Cross Country
CROSS COUNTRY is the best sport offered at the high school level. No other sport comes close.
Why is cross country the best high school sport?
♦ XC is free of the commercialization of youth athletics. No travel teams. No combines. No showcases. No 7on7 leagues. No personal trainers promising to get kids to the next level. XC never has to compete with AAU.
♦ Unlike the ball sports, parents have NOT invested tons of money into their distance-running kids. Compare this to football, basketball, baseball, golf, soccer, tennis, volleyball, etc. Chasing a mythological scholarship is a disease in America.
♦ Because parents have not invested time and money into the sport of XC, they are usually hands-off and trusting of the coach. Talk to a football or basketball coach about parent interference. It's worse than it's ever been.
♦ XC kids buy in. Many XC kids are rejects of the ball-sport culture. Many are late-bloomers. For some, freshman XC is their first team-experience, their first-time with a smart, qualified coach.
♦ XC is the healthiest sport. In a world of obesity, XC runners stay lean. The adaptations (RBC count, stroke volume of the heart, ratio of capillaries to muscle fibers, etc) are valued measures of a healthy body. Concussions, broken bones, and knee surgeries are fairly non existent in XC.
♦ XC gets kids outdoors in all conditions. Humans evolved outdoors. We are not designed to live in the absence of wind and rain. We grow soft at constant temperatures of 69 degrees. Indoor living is a curse of modern life. (Read Go Wild)
♦ Compared to most other sports, internal conflicts are rare in XC. Playing time is not an issue. XC kids are much more homogenous than most other sports.
♦ Running is a life-long sport and most runners run (and compete) late into life. Compare that with football where most guys play their final game at age-17. I played my last game (as a QB) at age-16 after a terrible shoulder injury (eventually requiring surgery). I played basketball for the last time before I turned 40. My last baseball game, age-14. My only sport I have left at age-60 is running.
♦ The ball sports are all segregated. XC is a sport of boys and girls. They often train and travel together.
♦ XC athletes have pride… pride in doing things that most of their friends can't imagine doing. Every time my sprinters watch 50 guys leave the field house for an hour run in the wind and snow, I make sure they appreciate "the toughest guys in the school".
♦ There's no misdirection in XC. Ball coaches are constantly trying to trip up or trick their opponents. It's an obsession. Ball sport coaches don't sleep at night or they sleep with a notepad on the nightstand. They celebrate their unhealthy lack of sleep. XC coaches study training, implement plans, then sleep like babies (until they wake up at 5:00 am for their morning run).
♦ XC coaches are friends with each other. Football is like war. Football coaches see each other as adversaries. Basketball too. Every ball sport is a zero-sum game. One team's gains come at the other team's expense. Very adversarial.
♦ No sport does team-building like XC. Camping trips. The mountains. Pasta dinners. Team banquets. Cookouts. Testimonials. Guest speakers.
What I've written is glowing praise for a sport that I've never coached. In high school, I never attended a cross country meet, ever. I think I've only been to Detweiller Park once. I had to look up the spelling! Hell, I didn't have a distance coach for my first 26 years of coaching!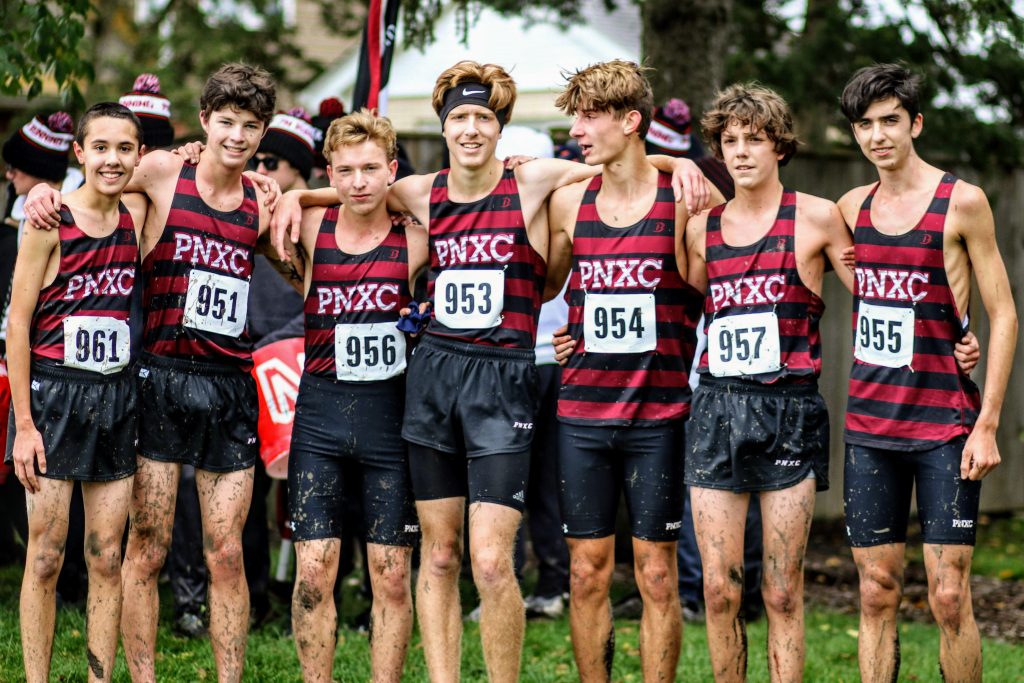 I asked my favorite distance coach, Andy Derks, to give this project a look.
Andy asked, "Is this your way of making nice with all the cross country coaches you ticked off the last few days?"
My response, "Yeah, kind of… but I also will have a part-two, stay tuned."
Andy shared a text that he received today. "Happy New Year and God's blessing to you and your family in 2020! Just thought of you as [my son] is out here at Plainfield North doing his sprints. Grinding it out. Every day. Thanks to your coaching and your culture."
There's a lot to unpack here.
♦ The kid is doing SPRINTS. Feed those cats!
♦ The kid is training on his own the morning of New Year's Day, building his own house.
♦ The parent is NOT lobbying for playing time, not sucking up to the coach. There's no "playing time" in XC, no one sitting on the bench. Instead, the parent feels a deep connection with Coach Derks and the PN XC program and is showing appreciation.
If you want to know more about how Coach Derks thrives alongside a sprint tyrant like me… check out the article below.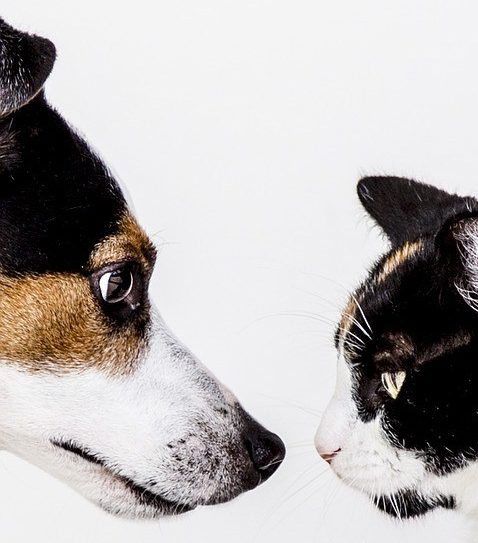 Feeding the Cats: A Distance Coach's Perspective
I also asked the amazing John O'Malley to comment on my work.
John's response was pure O'Malley.
"Running makes you a better person. Every sport makes the same claim. Not saying they're all wrong. All I ever wanted to do was play every sport every day. But here's the science… Running grows intelligence, enhances brain connectivity, fights aging by lengthening telomeres and preventing dementia, improves sleep, improves mood, raises academic performance, develops executive functioning like planning, decision making, problem solving, emotional regulation."
Is that all?
O'Malley added, "XC can be a cure for adolescence."
I'm going on a long run.
+++
Tony Holler, @pntrack, tony.holler@yahoo.com, 630-849-8294
+++
Upcoming Events
Georgia GATFXCCA Coaches Clinic Jan 10-11, Atlanta, GA
Central Illinois Track Clinic Jan 17-18, Unity High School, Tolono, IL (only $50 pre-registered!) Special event… Coach Holler and distance coach, Andy Derks will co-present, "Cats vs Dogs".
Minnesota Track Clinic January 24, Minneapolis, MN
TFC-Dallas January 25-26 (Amazing Line-Up!), Jesuit Prep, Dallas, TX… featured speakers: Vince Anderson (sprint guru) and Brian Kula (track coach and trainer of Christian McCaffrey), Steve Jones (112-7 at Kimberly HS, WI)
TFC-St. Louis February 7-8 (Maybe best-ever TFC lineup!) Festus H.S., Festus, MO… featured speakers: Derek Leonard (FB coach at Rochester, 45-2 playoff record in the last ten years!) and Kurt Hester (author of Rants of a Strength and Conditioning Madman)
TFC-11, Chicago June 2020 (June 5-6)